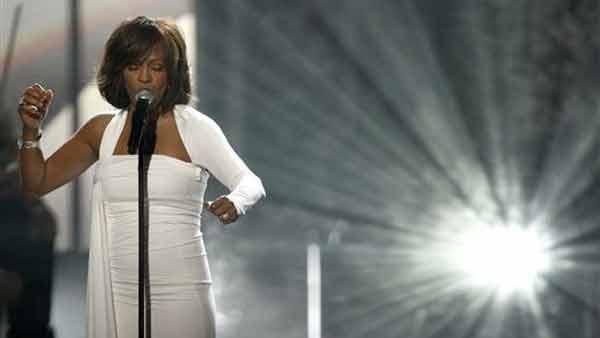 I woke up this morning and turned on CNN and found that a day after Whitney Houston's Funeral in Newark, New Jersey they were examining Whitney Houston's wealth. Huh? Why is it that media is so compelled to start searching for how people stacked money and where there money is when the artist dies? What relevance does Whitney's money have on the fact that she is gone now from her family and close friends? Contrary to popular belief, Whitney Houston did not belong to "us". She was a great talent who belonged to God first and it was God who called her home.
Yes, it hurts everyone that she is no longer here. Do we really need to know where the bulk of the money is that she made? Does this really help her daughter, Bobbi Kristina? No. There's no amount of money on the planet earth that will take this type of pain away from Whitney's mother, daughter, and family. You can go drop $55 Million into Bobbi Kristina's bank account right now and it will hurt even deeper to know her mother earned that and is no longer around to go get pancakes and do normal everyday things.
So, for all those people who believe that money rules the world and relationships, you're wrong. It may rule you but it does not rule good people who care about people's lives and put God before money. Rest in Love in Peace, Whitney Houston and I pray for your entire family in this time of great pain.